UPCOMING EVENTS
Welcome Mr. Suprovat Chattopadhyay, as new President of Alumni Association
As our respected first batch senior, Partha Moulik completed his three years tenure as president of alumni association and as per constitution it was time for new president of alumni association. Mr. Suprovat Chattopadhyay becomes the new president of alumni association.
Mr. Suprovat Chattopadhyay graduated from JGEC in the year 1968. After graduation in civil engineering, he did his M. Tech from IIT Kharagpur. In his long professional career he worked at different companies. He worked in DCPL at early stage of his career for almost seven years. After that, he stays most of his time at abroad. He spent a considerable amount of time in oil and petrochemical industry. He spent a large portion of his career at ENI. Eni S.p.A. is an Italian multinational oil and gas company headquartered in Rome. Considered one of the global supermajors, it has operations in 79 countries, and is currently world's 11th largest industrial company with a market capitalization of 68 billion euros (US$ 90 billion). After formal retirement from ENI, he is at present stationed at Kolkata. He used to keeps himself busy with own ventures. From inception of Alumni Association at JGEC Campus in 2010-11, he used to act as an inspiration. His love for students community, jovial character, huge experience and love for education will help to engage alumni association activities more inside our beloved campus, JGEC.
NATIONAL Level SEMINAR 2018
Bridging the Gap inside JGEC campus
Organised by Alumni Association, in coordination with Centre for Innovation (CFI)
(Workshop, Innovation Challenge, Seminar and Alumni Meet)

Schedule:
-----------
@17 February, 2018 (Saturday):

# Workshop on "Beyond the Curriculm" (Venue: Language Lab, 2-30 pm to 5-30 pm, for student of JGEC)

- Inauguration
- Mr. Malay Bhattacharjee (Executive Director, Koppern Maco Services Pvt. Ltd.): Bridging the Gap between engineering curriculum & industry needs

- Mr. Partha De (Dy. General Manager-Operations, Hindustan Petroleum Corporation Ltd.): Academia and Career Prospect

# Alumni Meet

- Venue: Annexed facility of Kanchenjunga, (6-00 pm to 8-30 pm)

@18 February, 2018 (Sunday):

# Intra College Innovation Challenge (in association with Centre for Innovation)

- Engineering Model Exhibition Competition (Venue: College Building, 9-30 am to 11-30 noon)

# Seminar
(Venue: Language Lab, 2-00 pm to 6-30 pm)

Major Speakers:
- Mr. Partha Moulik (Executive VP-Retired, Bharat Forge Group &Ex- President, Alumni Association): Welcome Speech

- Mr. Subhadeep Dutta (Winner of "AICTE promising student innovator award", present final year student of JGEC): Automation of Tea Rolling Table for Tea Production

- Mr. Nirmal Mondal (Director, Asian Highway-II Project and Winner of 'Award of Excellence' by Government of West Bengal): Infrastructural Development & it's Role in Nation Building

- Mr. Sankha Subhra Datta (Life Member of Indian Innovators Association and Forum of Scientist, Engineers & Technologist): Brief Presentation on Frugal Innovations

- Mr. Dilip Roy (Chief Engineer WRDD GOVT. OF WB & Secretary of Alumni Association): Vote of Thanks
Appeal for Kanchenjunga
Major milestone of 100% roof casting for ground floor completed on 08-Jan-2018.
Alumni Association decided to complete the ground floor with top most priority with all intended services/ facilities of ground floor.
Alumni Association requests all respected alumnus to contribute to build Kanchenjunga...it's all about DREAM and realization of the Dream.

How to contribute for Kanchenjunga (a Convention Centre inside JGEC Campus)?

Recipient Name: The Jalpaiguri Government Engineering College (JGEC) Alumni Association
Address: JGEC Campus, P.O. Denguajhar, Dist. Jalpaiguri, PIN - 735102, West Bengal, India
SBI C.A. Account No. 31232430610
IFSC Code: SBIN0007194
Branch Code: 7194
Downloads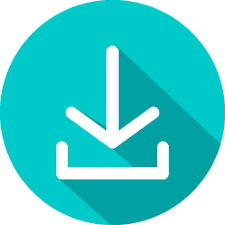 How JGEC spent 12-13 Aug\'17?