SCHOLARSHIP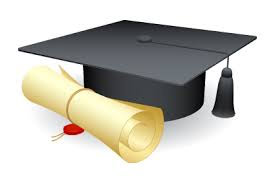 It is the vision of the Jalpaiguri Government Engineering College Alumni Association to project JGEC as a successful and a leading institution of learning and research. One of the main aspects towards fulfilling this goal would be to engage the successful professional alumnus of our alma matter in order to nurture the young minds of JGEC with positive and inspiring tools for their enlightenment to outer world outside campus and thus to highlight glory of JGEC to outsiders.
To promote this noble initiative of Alumni Association among JGECian, Mr. BIbhas Bhowmik ( Graduated from JGEC, CE dept in 1985) has started a scholarship programme in the year 2013 for 3rd year Civil Engineering students. Purpose of the alumni scholarship programme is to help meritorious students who need some financial assistance to achieve their career goal.
Interested students for various scholarship schemes shall note that these schemes will remain effective at least for 5 years as minimum from it's year of inception. However if it gets discontinued within above mentioned period due to any emergency reason from Sponsor's side, then Alumni Association shall not remain responsible for that act of discontinuity.
Students with documented financial requirement are now being offered the opportunity to apply for scholarships which can be helpful for them to meet some educational needs