Mr. DHANANJOY & Mrs. SUCHITRA SAHA ENDOWED SCHOLARSHIP FUND
For 1st,2nd, 3rd and 4th year students of JGEC.
Sponsored by Swapnik Saha (JGEC 2006 ECE), Son of DHANANJOY SAHA & SUCHITRA SAHA
STUDENT'S APPLICATION FORM
(Please read relevant information and rules mentioned in the webpage)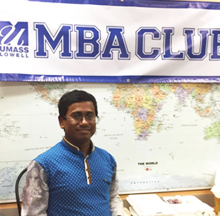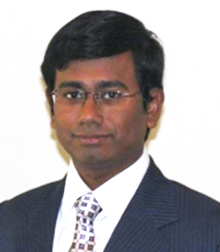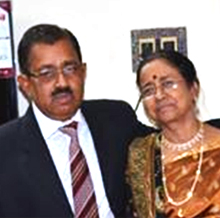 Mr. DHANANJOY & Mrs. SUCHITRA SAHA ENDOWED SCHOLARSHIP FUND
is sponsored by
Swapnik Saha
(JGEC 2006 ECE), Son of DHANANJOY SAHA & SUCHITRA SAHA
Above memorial scholarship Scheme is initiated as DSE Scholarship to help electronics and communication engineering (ECE) students of JGEC who have shear enthusiasm to excel as an engineer. Special attention shall be given to students who are facing economic challenges with determination and wish to complete the undergraduate education with an attitude to fulfil social responsibilities.
Who can apply :
2nd, 3rd and 4th year ECE Students of JGEC.
HS + Madhyamik both should be more than > 80%
Cumulative Semester GPA > 8.50
Should not get any other financial assistance like Full Free studentship or Half Free Studentship
Amount of Scholarship : INR 10,000 to one 1st year, INR 10,000 to one 2nd year and INR 10,000 to one 3rd year ECE student.
When to apply : Within 30 May, every year/ as informed by Alumni Association
Top ten candidates selected
for interview for FY
Date of Interview for 10 ten candidates at JGEC campus
Selected Candidate for FY
Congratulation!
Hello Dear Joluites brothers and sisters, it is my pleasure to able to connect you. I am 2006 JGEC ECE Alumni (Campus Topper including 6 departments). Currently I live in Boston, USA. I am Principal System Engineer of Global Clinical Research Company as well as Graduate MBA Student of University of Massachusetts. I was state ranker in West Bengal Madhyamik.
I belong to very middle class family based at Barasat, near to Kolkata. My parents struggled a lot to bring me up me to this level. I never repay their contribution. At the same time, I got my first professional career growth at our Alma mater after rigorous 4 years of journey. I know the ECE Department has lots of constraints and you guys are doing excellent job accomplishing yourself to make you fit in market. I would like to offer this scholarship to inspire and recognize all of your great effort and dedications and stamina to glorify our ECE Department.